Big Country Raw
We make raw feeding easy!
Our convenient packaging, and delicious balanced raw meals is the stress free and mess free way to feed raw!
We believe that raw, natural foods are the key to optimal health for your dog or cat, and it's never too early or too late to make the switch! Our extensive menu selection ranging from Dinners with meat, bone, organ meat and fruit and vegetables, to Pure Formulas and Blends there is something on our menu to suit all tastes!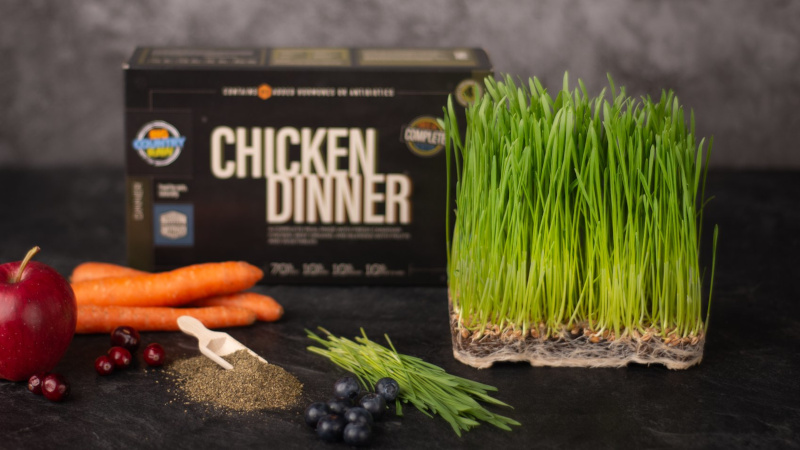 Hero Dog Treats
HeroDogTreats™ supports the Canadian Service Dog Foundation, employs military veterans, and contracts community living personnel. We do this to give back to the community.
All of our products are single ingredient, and from government inspected suppliers. We like to say, what you see is what you get, a duck foot is a duck foot and a chickens foot a chicken's foot.
We guarantee that, "Your HERO will love you for it!"

Adored Beast
Adored Beast Apothecary is the culmination of decades of experience in the trenches of holistic healthcare by founder Julie Anne Lee, DCH. We're dedicated to helping you find high-quality natural products to support and heal your adored beast.
Adored Beast Apothecary empowers you with products that properly support your animal's health care needs. These products have been thoughtfully developed with over 20 years of clinical experience.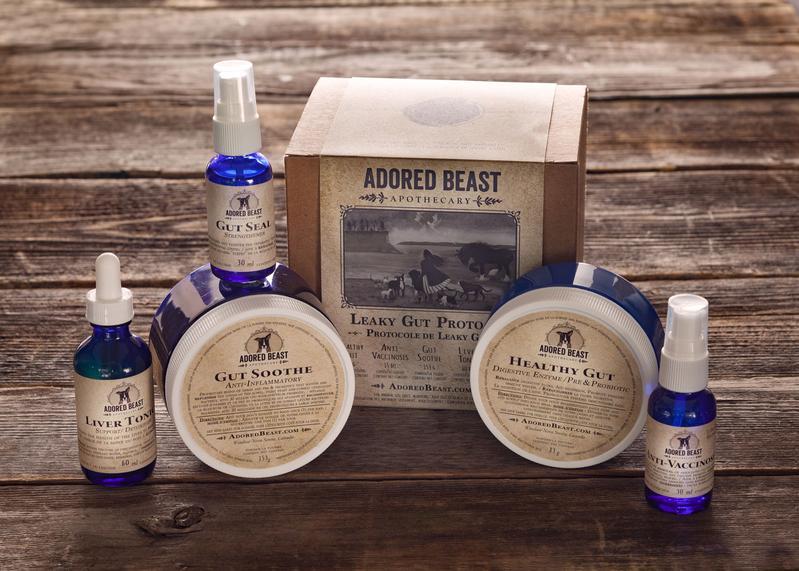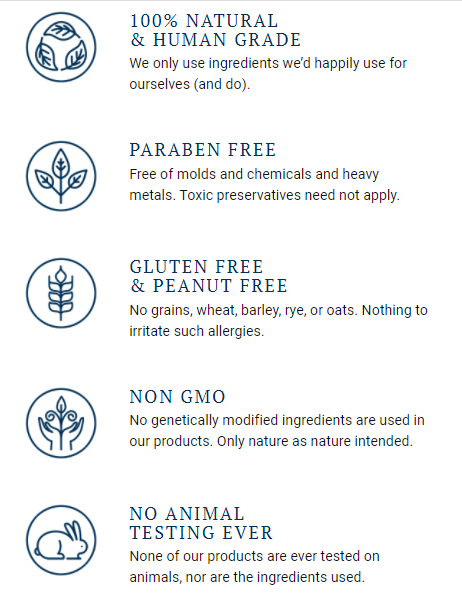 Carnivora CBD Oil
Premium, high potency CBD oil for pets!

What is CBD oil??

Cannabidiol (CBD) is a substance that is found in a cannabis or hemp plant. Unlike THC that creates a 'buzz', CBD is NOT a psychoactive stimulus, but rather provides your pet with a calming feeling and pain-relieving sensations without harming them with potential intoxicating effects.

Benefits of CBD oil:
-Can help treat seizures and epilepsy
-Relive chronic pain/Arthritis
-Can help boost appetite in sick pets
-Prevent and fights cancer

Depending on severity of conditions, the 15ml bottle will last approximately 45 days for maintenance dosing.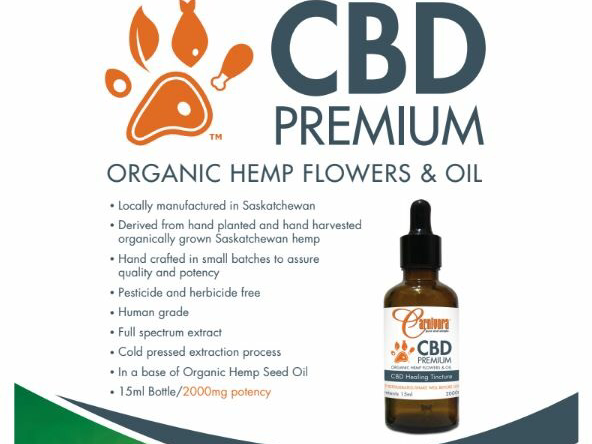 Natrix Naturals
Locally made in Sundre. Promoting happy, healthy, and relaxed pets.
A true spa Sensation.
Link: Natrix Naturals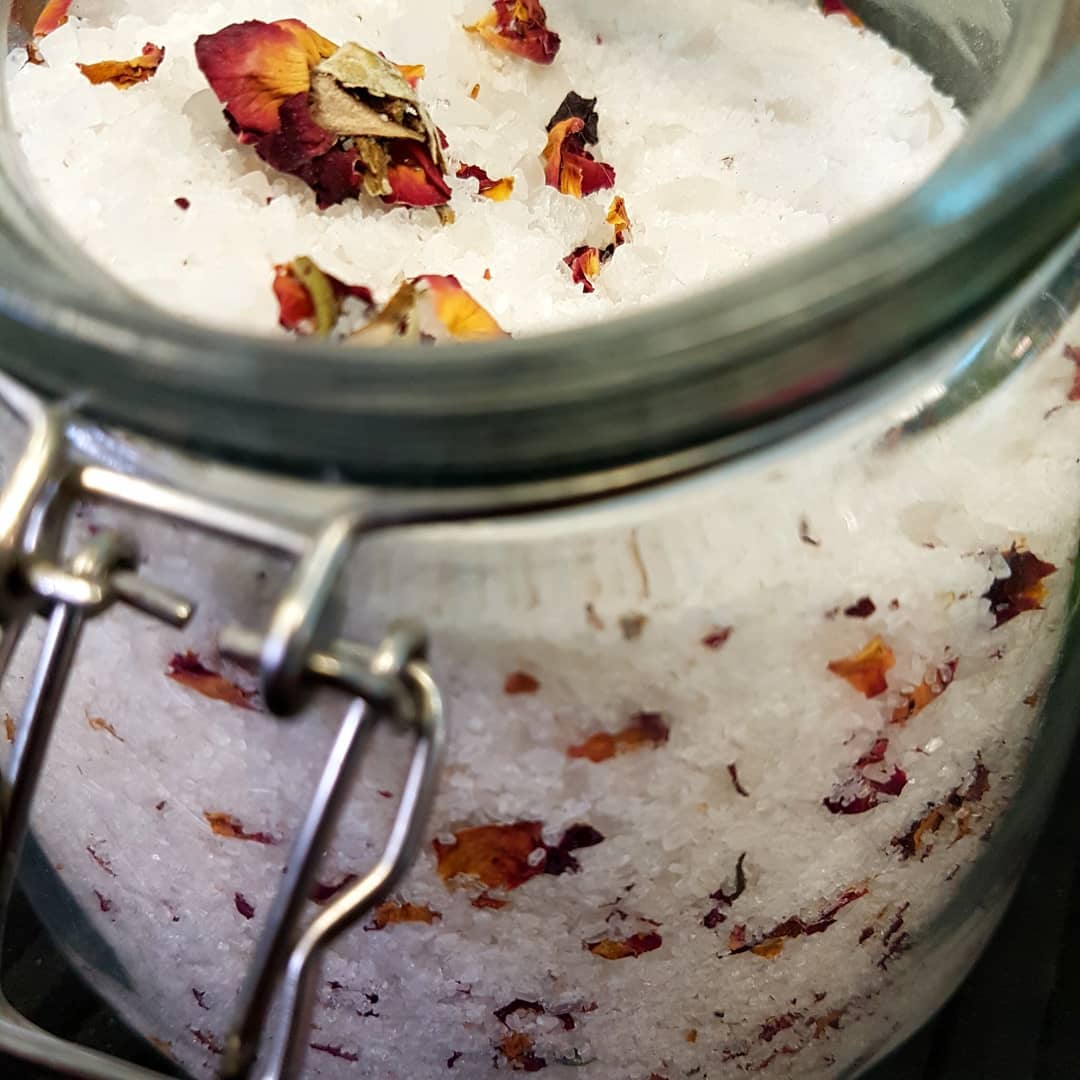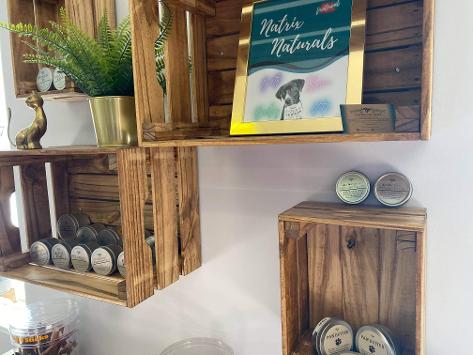 The Old Lady Down the Road
Handmade by local Sundre resident: The Old Lady Down the Road!
These are great puzzle toys to work your dogs' brain.
They help slow down crazy eaters as well as provide a fun way to hide treats!
2nd option, They also make GREAT beds in your pups kennel. So soft and cushioning.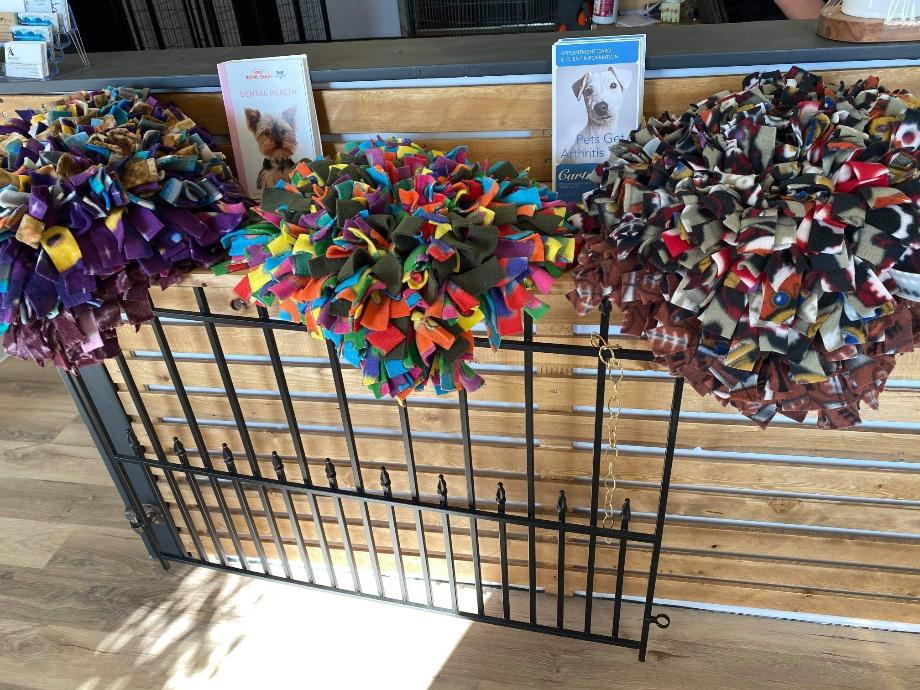 Locally designed and created with love, in Sundre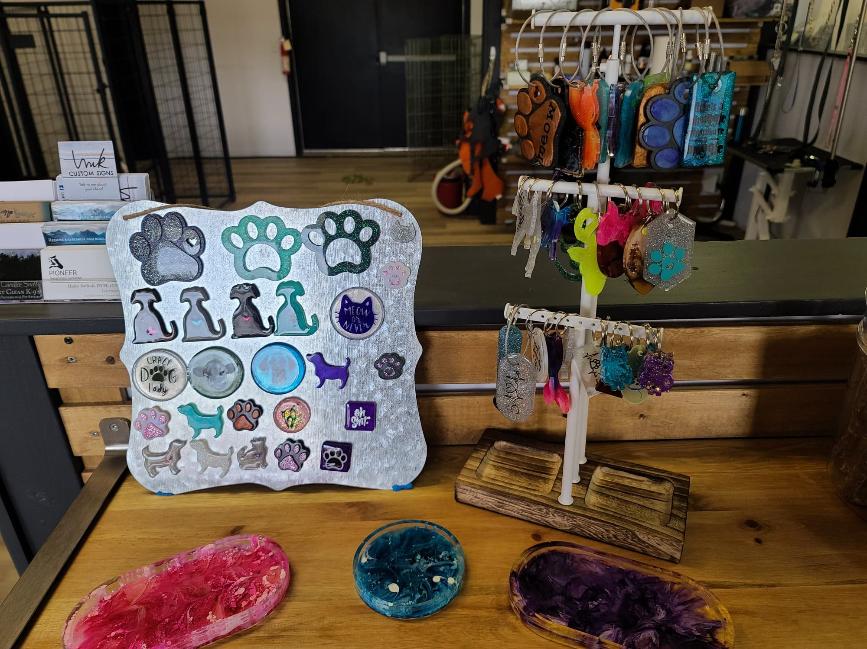 Say Something
Locally designed and created household items.
Link: Say Something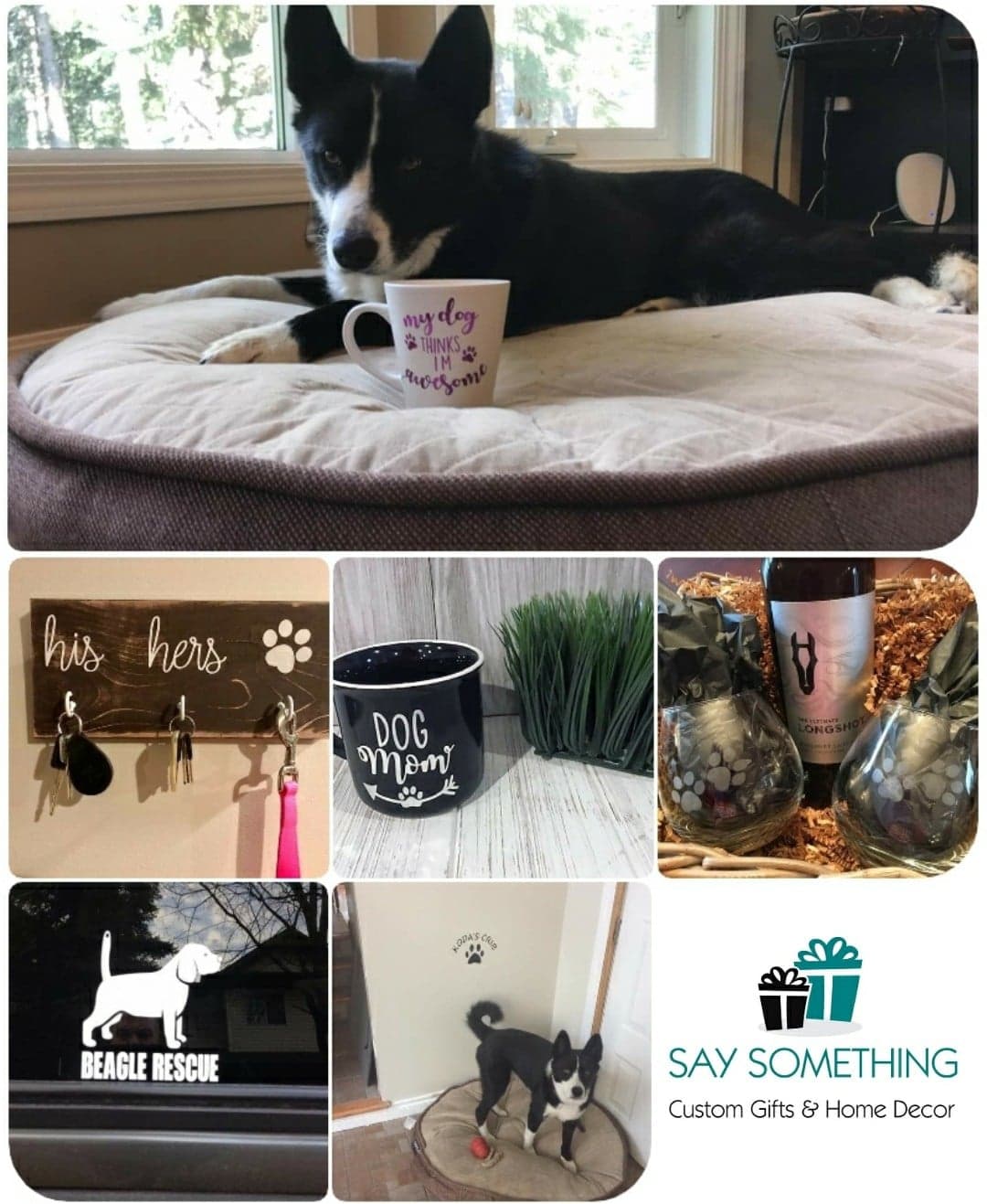 LMK Custom Signs
Locally Made and Designed. Custom Wooden signs, perfect for every household.
Link: LMK Custom Signs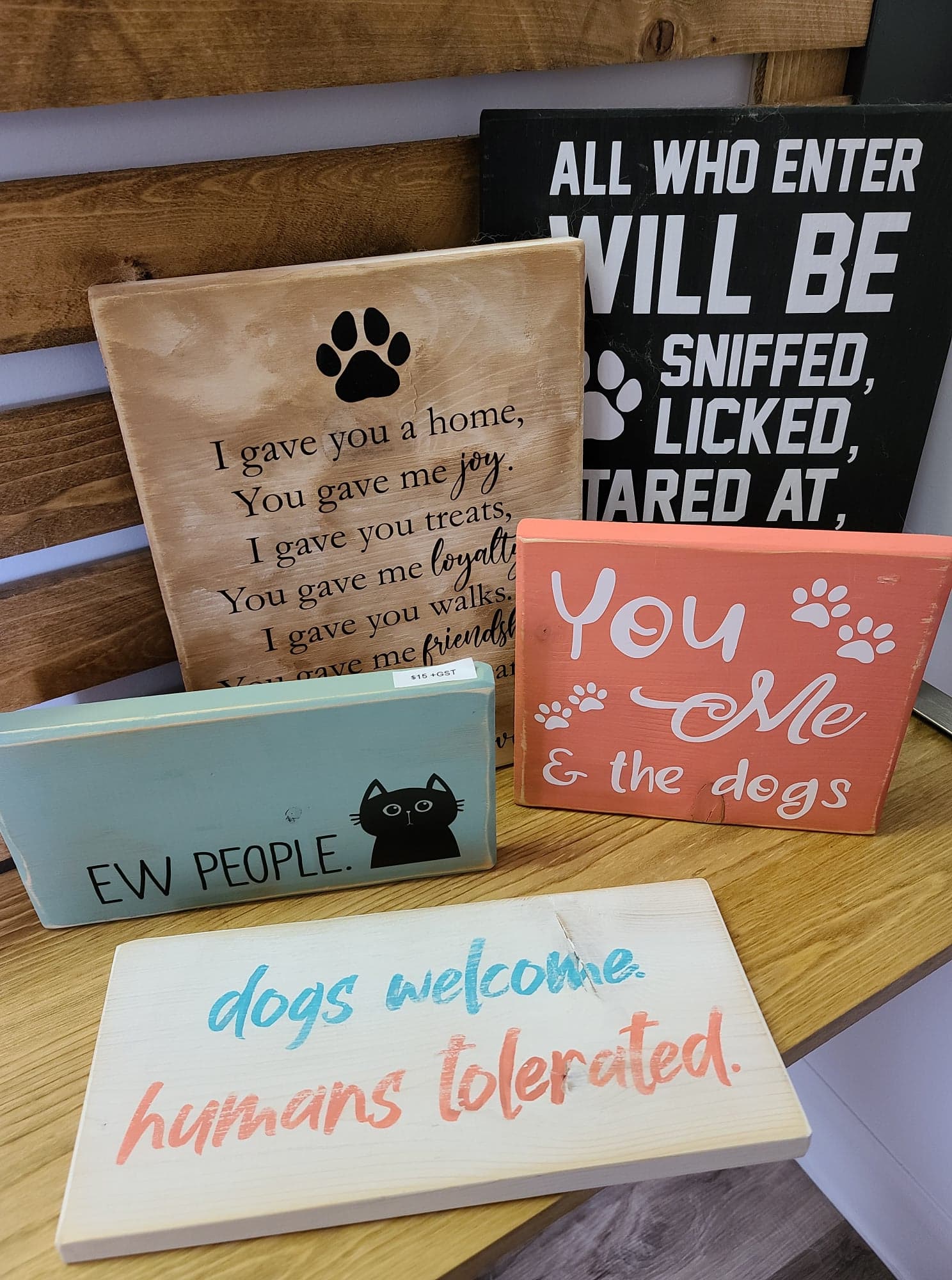 © Copyright Squeaky Clean K-9's