- Nutrition Specialist and Bather/ Helper for SCK9's
Pets, and dogs especially, have always been at the forefront of my life; growing up on a farm all of my days revolved around animals.
Later, I graduated from Olds College with my Veterinary Medical Receptionist certificate and worked in clinic for about a year and a half. Whilst working I discovered that my passions in animal health truly lie in nutrition, and working closely with pet-parents to help them find a diet that's right for their individual pet. With an allergy dog at home myself, I understand the struggle of finding the perfect food for your pet.
Working in clinic came with many struggles for me, many in my inability to help clients more than I could with the education I have. So, after working directly in client care in the veterinary industry, I decided to redirect my energy and passions to work more hands on with pets and their health, but in a new setting. This opportunity with Squeaky Clean K-9's gave me the ability to be able to broaden my education and resources, while still being able to gain the experience with pets directly that I was lacking at the clinic. I love that now I'm able to snuggle pets after their groom and speak directly to their owners about any health concerns.
With my knowledge in the veterinary field, I am able to direct clients towards certain prescription, raw, or high grade pet store diets and refer them to veterinarians that can help them alongside their journey; whether it be allergy, gastrointestinal, weight loss, or any other goal you had in mind.
One thing that I loved from my time at the clinic was that there was always something new to learn, and I feel like with Candice, there is the same satisfaction! Always something new to try or learn about in order to help your pets have the best care possible while they're being groomed and at home!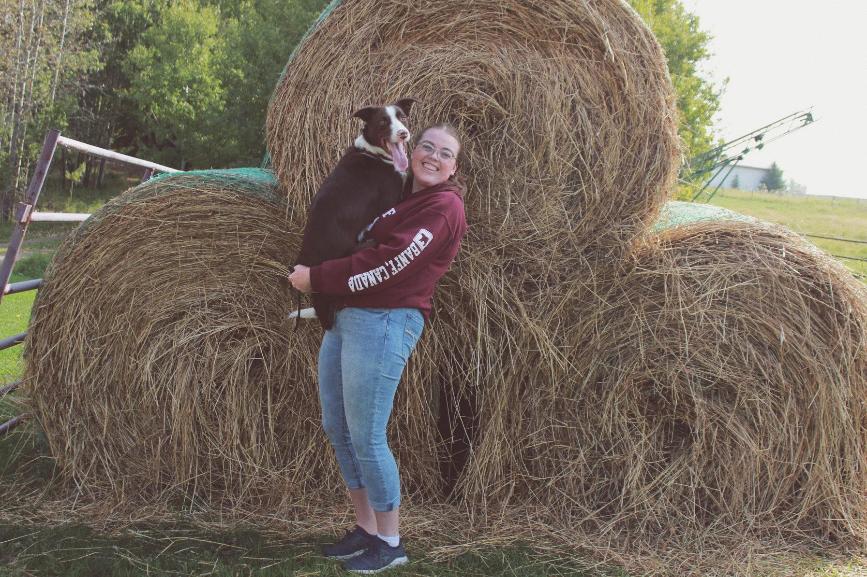 - Head Groomer/ Owner of SCK9's
After graduating top of my class at AB Dog Grooming School in 2004, I ventured out on my own; I moved to Drayton Valley and created the original Squeaky Clean K-9's. I quickly learned that life was not school, and people actually wanted options to suit their lifestyle when it came to their beloved pets. As a small business, I needed to stand out and I felt this was a niche I needed to fill.
After a couple of successful years in Drayton Valley, I moved to the big city of Red Deer. From there I met some fellow groomers and a 3rd generation US/Canada Master Groomer, named Carol Boles. She introduced me to the truth about the dog grooming world; and when seeing how "Dirty" the pet industry could be, I decided that Squeaky Clean K-9's would be better by using High Quality Products, offering Amazing Customer Service, and presenting Total Transparency. My goal is to I work WITH my clients, giving options as well as ideas to try and hopefully, in the end, solve problems and issues that others have previously disregarded. Red Deer was very good to me; my business exploded! I won first place in a Top Three grooming business award, and was well known in the community; people loved me telling them the truth about their pet and their pet products.
I then decided to follow my love interest (Chris), to Sundre, and rent out a small humble room in the back of the Sundre Pioneer Veterinary Clinic. I learn So Much there. I feel that because of this experience, I was able to help point customers in the right direction for treatments of their pets. Soon, I was revealing issues that previous groomers failed to mention to their clients. Pets were now seeking the veterinary treatment that was needed to solve taxing issues that plagued them for so many years.
After 3.5 years at the veterinary clinic, I desired a little more space and freedom. I wanted to hire help, and expand the Squeaky Clean K-9's empire. I moved myself to the building that I am currently in, and could not be happier! Shortly after, KayCee decided to take the plunge with me and help me turn SCK9's into a glowing, bright futured grooming shop. We now offer local products and activities, healthy alternatives, and natural sources for everything pet. The future looks so amazing with a nutrition specialist, puppy classes, raw food source, and top rated grooming in the mix. Did I mention we won the Reader's Choice Awards for Sundre? I am so proud of both mine and KayCee's accomplishments, and can only smile at our future endeavors together.
In the end, I have been grooming in Central Alberta for all my career and have created a very loyal following. I consider my following to not only be my clients, but my many new best friends! Every single one of them have helped me grow as a groomer, both of us learning along the way; and because of that, I could Never Ever thank them enough.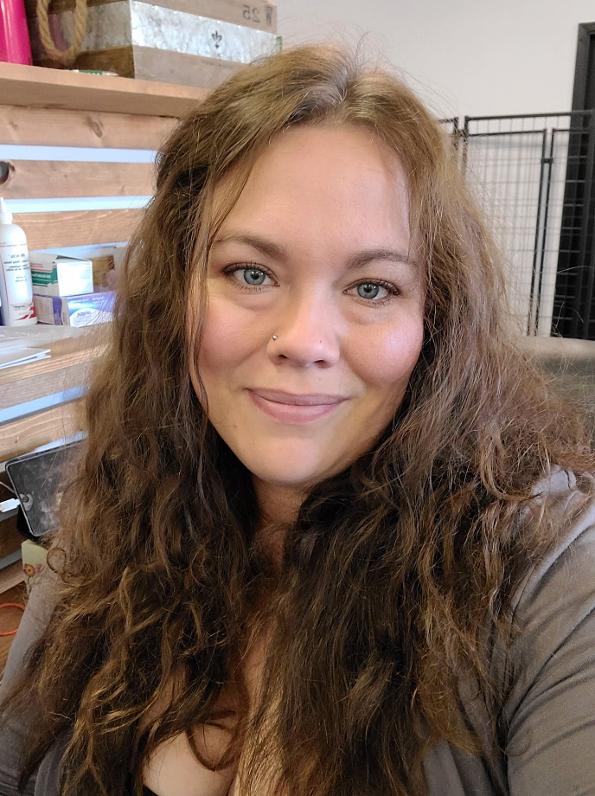 © Copyright Squeaky Clean K-9's